single-storey house extension drawings
single-storey house extension drawings – Athtech Designs
Are you feeling cramped in your current home and in need of more space for entertaining or relaxation with your family? A single-storey house extension can be the perfect solution for your needs, but it's crucial to have a solid plan in place before beginning the construction process. Single-storey house extension drawings are critical in ensuring the success of your renovation project.
These drawings serve more than just technical purposes, as they visually represent your vision for your home. They depict the layout, design, and key details of your proposed extension, such as materials, dimensions, and structural plans. Qualified architects or architectural technicians create these plans, which are essential for obtaining planning permission and building regulation approval, as well as ensuring that your finished extension meets your expectations.
Investing in single-storey house extension drawings upfront can help you avoid costly mistakes and ensure that your extension meets all necessary regulations and standards. These plans typically include floor plans, elevations, section drawings, site plans, and structural drawings. They are critical for communicating your vision to builders and contractors, ensuring that everyone is on the same page when it comes to your project.
To achieve the best results for your single-storey house extension project, it's important to work with a qualified professional who specializes in residential extensions. Athtech Designs can help you bring your vision to life with their team of experienced architects and architectural technicians. They specialize in creating detailed plans for residential extensions and will work closely with you to create plans that meet your specific needs.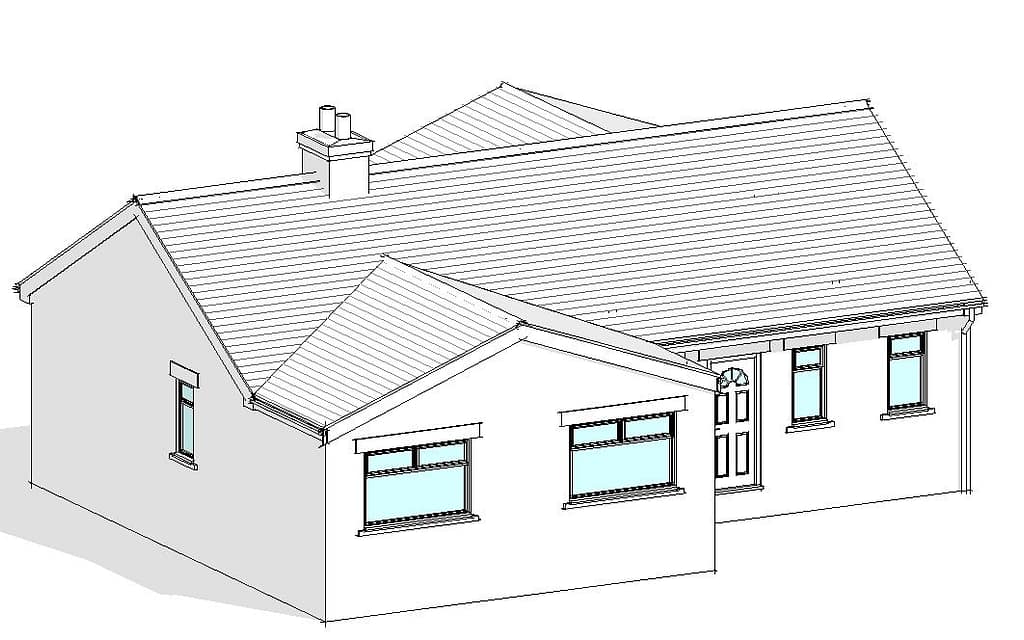 A site survey is an important first step in the process of planning a house extension. It is a detailed examination of your property that provides critical information about the land, its features, and any potential obstacles. This information is used to inform the design of your extension and ensure that it meets all necessary regulations and requirements.
The site survey process starts by hiring a professional surveyor who will inspect your property and take note of any features that could impact the design and construction of your extension. The surveyor will use specialized equipment to take accurate measurements of your property, including the position and elevation of key features. This information is used to create a detailed map of your property, which is then analyzed to identify any potential issues or design considerations.
Based on the information gathered during the site survey, the surveyor will prepare a report that includes detailed recommendations for your house extension. This report will identify any potential issues or challenges, such as drainage or access issues, and provide recommendations for addressing these concerns. Your architect or designer can then create a detailed plan for your house extension that takes into account all of the site survey recommendations.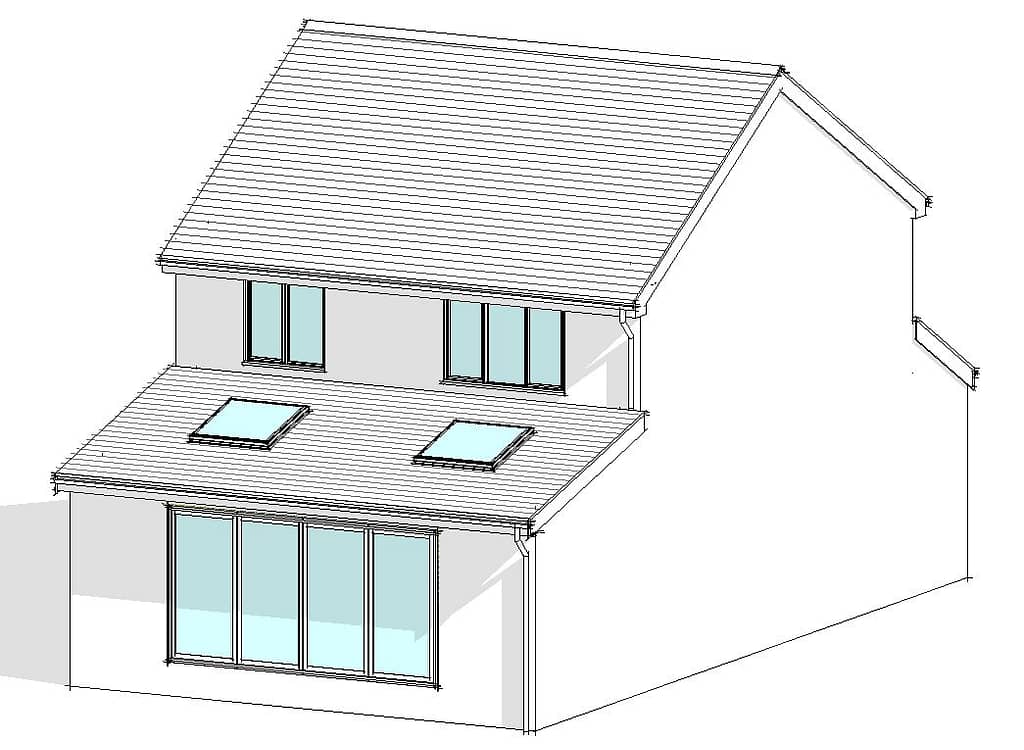 In conclusion, by working with a qualified professional and investing in detailed plans upfront, you can turn your vision into a reality and create the home of your dreams. Athtech Designs has a track record of successful projects and is committed to delivering the highest quality workmanship and customer service. From the initial consultation to the final inspection, they'll be there for you every step of the way. Contact Athtech Designs today to schedule a consultation and get started on your plans.

At Athtech Designs, we understand that planning a single-storey house extension can be a daunting task. You may be struggling with ideas and finding it difficult to envision what the finished project will look like. That's why we use the latest 3D software to help our clients bring their ideas to life.
Our 3D software enables us to create a virtual model of your proposed extension, so you can see exactly how it will look once it's complete. This technology allows you to explore different design options and make informed decisions about your project. With our 3D modeling, you can get a true sense of the space, layout, and overall aesthetic of your extension before construction even begins.
By working with Athtech Designs, you'll have access to a team of experienced architects and designers who specialize in residential extensions. We'll work with you every step of the way to ensure that your vision is brought to life. Our 3D software is just one of the many tools we use to ensure that your extension meets your expectations and exceeds your wildest dreams.
Don't settle for a one-dimensional approach to your house extension project. At Athtech Designs, we're committed to providing our clients with the highest quality service and workmanship. Contact us today to schedule a consultation and discover how our 3D software can help you create the home of your dreams.
single-storey house extension drawings
Give Athtech Designs a call today to see how we can turn your ideas into reality.
Athtech Designs
Mob: 07897595656
Email: athtechdesigns@gmail.com