Double Storey Extensions: The Cost-Effective Way
Double Storey Extensions: The Cost-Effective Way
Your home's worth can go up if you add extra space by adding a second story. Here are some considerations to make when organising such a project.
Although a double-storey expansion may appear like a larger project than a single-story one, it may end up being less expensive overall. Not to mention, it will also make a bigger difference in how your house appears from the outside.
Therefore, it's crucial to create the appropriate addition for your home.
Designing a Double Storey Extension
Consider your needs carefully before undertaking a two-story expansion. Do you need a separate utility room, playroom or sunroom, if the new kitchen will be situated on the ground floor? Do you require additional storage that can be incorporated into the design?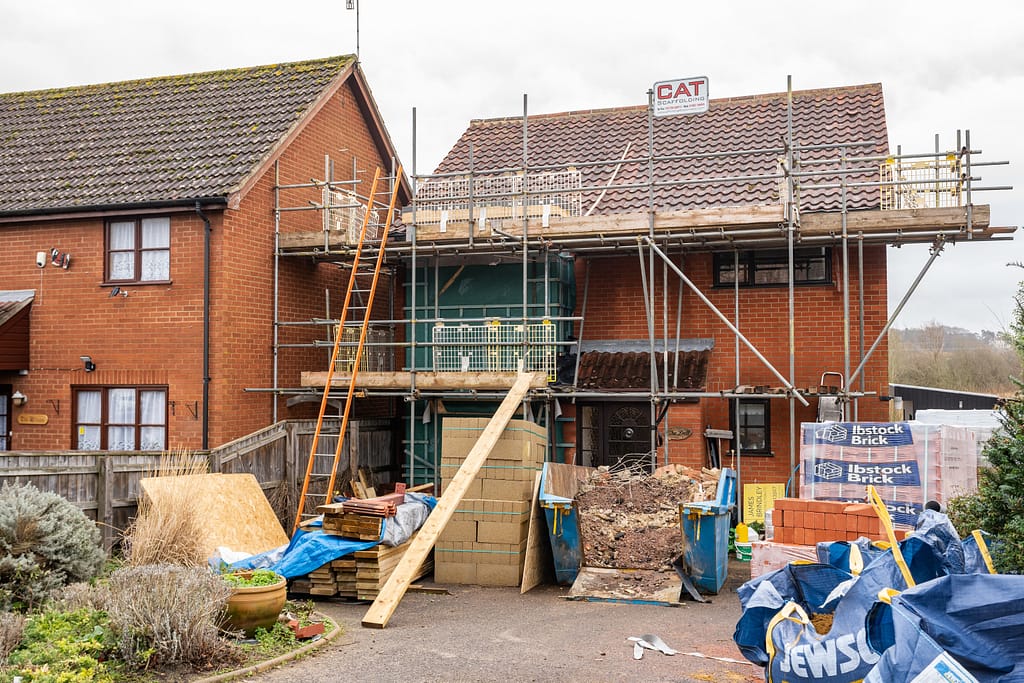 If you're going from two to three bedrooms on the second floor, you might not need a third bathroom. However, it will be worthwhile to create a place for an additional bathroom, shower room, or wet room if you're going from three to four or five bedrooms.
Spend some time wandering around the neighbourhood to get ideas from any properties that resemble one another. At the planning stage, it could be helpful to think about how to integrate the addition with the current house. You should also consider creating an interior design that works well for your family.
To make entering the new rooms feel natural, the upstairs hallway may need to be rearranged. The trick is to avoid making too many sacrifices to create new spaces.
Even a low-cost addition can look stunning by strategically placing, positioning, and contouring doors and windows to maximise light and views.
An indoor-outdoor transition that seems seamless can be achieved using bi-fold doors.
The space may appear larger if the flooring is the same indoors and out, and finally, choosing materials that work well together inside and out will make the extension more successful over
Choosing materials that complement those used on the original house might make your complementing extension appear as though it has always been there. This can sometimes be more appealing to planning departments and can still function just as well.
Do I need Planning Permission for a Double Storey Extension?
Although a double-story extension may be permitted under Permitted Development, it is worth the time to check with the local council to determine if it needs Planning Permission.
The standard guidelines for planning permission if the extension has any of the following criteria:
covers more than half the area of land surrounding your home
increases the overall height of the building
extends more than 6m from the rear of an attached house
extends more than 8m from the rear of a detached house
is more than half the width of your house
uses different materials from those of the original house
includes a balcony or raised veranda
According to the Party Wall Act, you must give "Notice" to your neighbours before beginning work if your proposed planning application affects a party wall (adjoining wall).
Does a Double Storey Extension need to comply with Building Regulations?
Absolutely. Almost all projects including extensions must adhere to the Building Regulations. Before construction on your building can begin, your submission must be accepted by the building control division of your local council.
Some building contractors already have building control certification, which enables them to complete work without involving the building control department.
How big can my Double Storey Extension be?
The ridge and eaves of a double-storey addition cannot be higher than the original roof since planning regulations typically call for extensions to be sympathetic to the existing house, especially in Conservation Areas. Building an addition tall enough to incorporate two full (2.4m) storeys can be difficult if your existing home is on the small side.
There are workarounds for this, like building upstairs spaces with lower ceilings or incorporating them into a space with a pitched roof. Another option would be to have the expansion dug into the earth, creating a split-level or basement level that might work well on a sloped site.
You can also get the much-needed ceiling height by designing the addition with a succession of tiny, crossing traditional pitched roofs or with a section of flat roofing disguised below a more traditional pitched roof.
To prevent a loss of light to neighbouring houses, planning regulations place restrictions on how far a double-storey expansion can extend and how near it can be to the boundary of your property.
It can only extend outward as far as a line drawn at a 45-degree angle from the centre of the windows next to it, or what is known as "sight lines."
Where is best to build a Double Storey Extension?
For a terraced house or semi-detached house with limited space, a rear extension is an ideal (and frequently the only) area to build a double-storey addition since it will allow you to maintain most of your yard space.
A side extension may be a preferable choice if space is available along the side of your home because it will allow you to keep the majority of your garden area.
If so, the layout of the addition must be carefully thought out because at least the frontage will be visible from the street. The planning department may assist you with our expertise and design ideas.
If you are interested in using any of our services or you would like some more information, get in touch using the button below.