Buying A House That Needs An Extension
Buying A House That Needs An Extension and needs extension house drawings
When considering the purchase of a property that requires an extension, many prospective home buyers seek professional advice on the feasibility and potential costs of renovation. At Athtech Designs, we believe that this initial consultation should be accessible to everyone, which is why we offer a free, no-obligation consultation service. Our team of experts will guide you through the process and answer any frequently asked questions.
During the consultation, we will require the property's address and whether you own it or not. Using this information, we will conduct online research to gather data on the property's history, including any previous planning applications and any potential issues such as conservation areas. We will also examine neighbouring properties and local council regulations that may affect the design. At the end of the consultation, we will provide you with a free quote detailing planning and design costs, as well as a build estimate to help you understand the project's overall scope.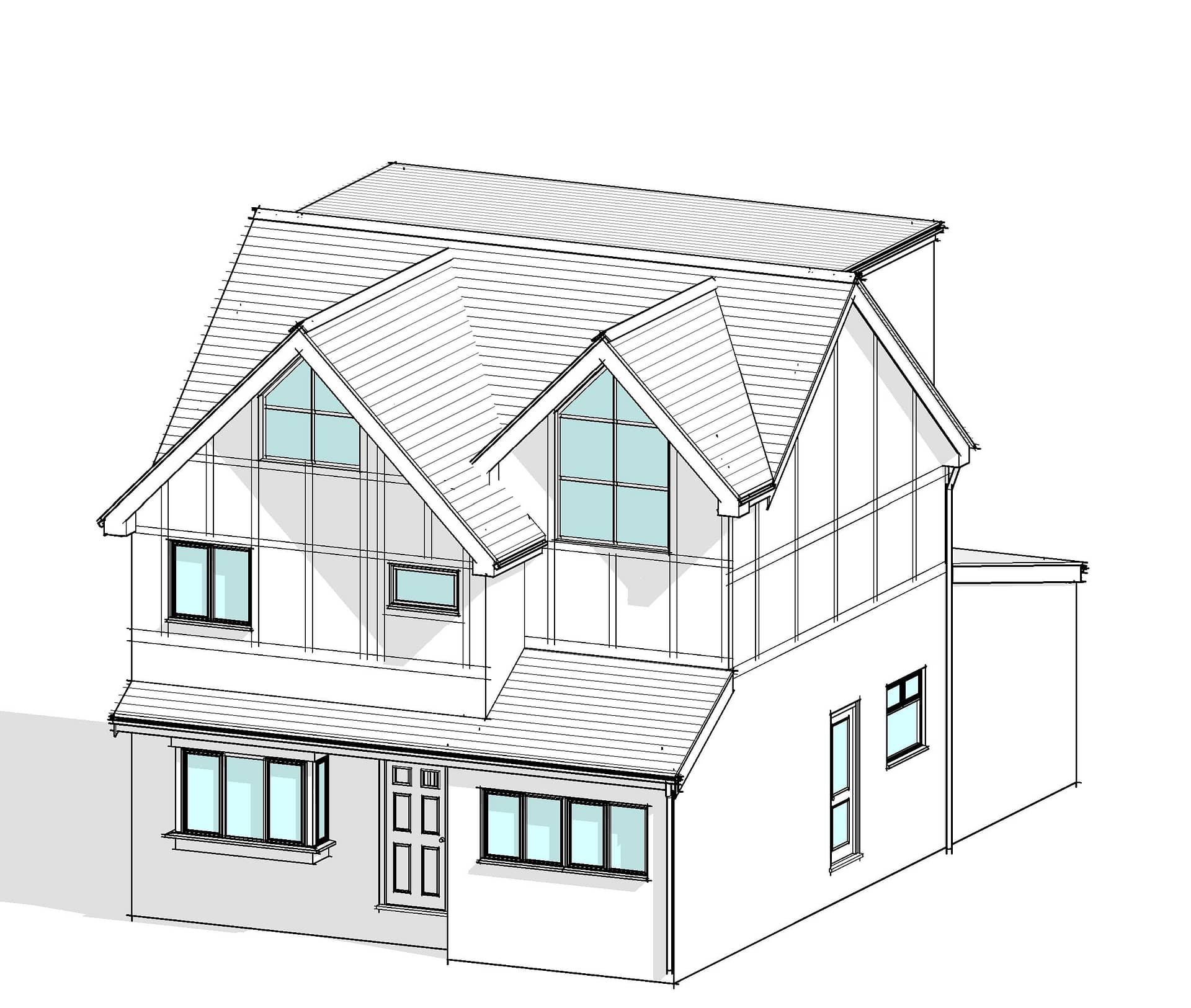 Our team works with clients at all stages of the pre-purchase process, tailoring our services to meet your specific needs. If you change your mind on a property or the sale falls through, we are happy to book you in again for another consultation. We understand that purchasing a property can be a stressful process, and we will provide guidance whenever you need it.
If we believe that your plans are not feasible, we will be transparent with you and offer alternative options or suggested amendments to the design. Our detailed quote will provide various options when buying a house that needs an extension, and we will work with you to maximize the value of the property.
We understand that not all buyers are in a position to start work immediately after buying, and we will offer timescale solutions that work for your living and financial situation. We will also make renovation timeframes clear, including the 8-week planning decision period and the 3-year building start period.
Are you planning to extend your home but don't know where to start? Are you worried about the cost of hiring an architect or designer to create your extension drawings? Look no further than Athtech Designs!
We are a team of expert designers who specialize in creating high-quality extension drawing designs for homeowners. We understand that planning an extension project can be daunting, and that's why we're here to help. Our goal is to make the process as smooth and stress-free as possible, while delivering exceptional designs that meet your needs and exceed your expectations.
So, how exactly can Athtech Designs help with your extension drawing designs? Here are just a few ways:
We listen to your needs: At Athtech Designs, we believe that every project is unique, and that's why we take the time to understand your needs and requirements. We work closely with you to create designs that reflect your vision and lifestyle, while also taking into account practical considerations such as building regulations and planning permission.
We provide a range of design options: We understand that everyone has different tastes and preferences when it comes to home design. That's why we offer a range of design options to choose from, including modern and traditional styles, as well as bespoke designs tailored to your specific requirements.
We use the latest technology: Our team is up-to-date with the latest design technology, including 3D modeling software, which allows us to create realistic visualizations of your project. This helps you to visualize the finished product and make any necessary changes before construction begins.
We provide a comprehensive service: From the initial consultation to the final handover, we provide a comprehensive service that covers all aspects of your project. We can also help with planning permission and building regulations, and we work closely with builders and contractors to ensure that the project is completed to the highest standards.
We offer competitive pricing: At Athtech Designs, we believe that high-quality design should be accessible to everyone. That's why we offer competitive pricing that is transparent and upfront, with no hidden costs.
In short, if you're planning an extension project and need help with your extension drawing designs, Athtech Designs is the perfect partner. We offer a range of design options, use the latest technology, provide a comprehensive service, and offer competitive pricing.
Contact us today to learn more about how we can help bring your extension project to life!