SANDWOOD AVE – BOLTON
SANDWOOD – BOLTON
BOLTON BUNGALOW EXTENSION 
Our client had recently purchased a small 1960s bungalow and we were brought into their Bolton extension project to advise on how best to increase the property's value. The plot is situated on a quiet estate in Bolton (south facing) with superb sought-after views that overlook the countryside. The bungalow had been modernised and good enough to live in its existing state, however, our client needed extra family space that required some innovative ideas to unlock its full potential.
We have worked tightly with our client who provided us with a very well-detailed and considered brief, that mainly instructed us to create a great communal space that the family could enjoy for years to come. We are big believers in family communal spaces and we have plenty of experience in designing and maximising extensions to help shape these spectacular places for the family to get together and unwind.
The ground floor consists of a double-height entrance hallway with a beautiful bespoke staircase/balcony (which gives you the wow factor once you walked through the door) a large open-plan kitchen, a much-desired downstairs bathroom, and a large bedroom and lounge, giving our clients plenty space for their family to relax and enjoy.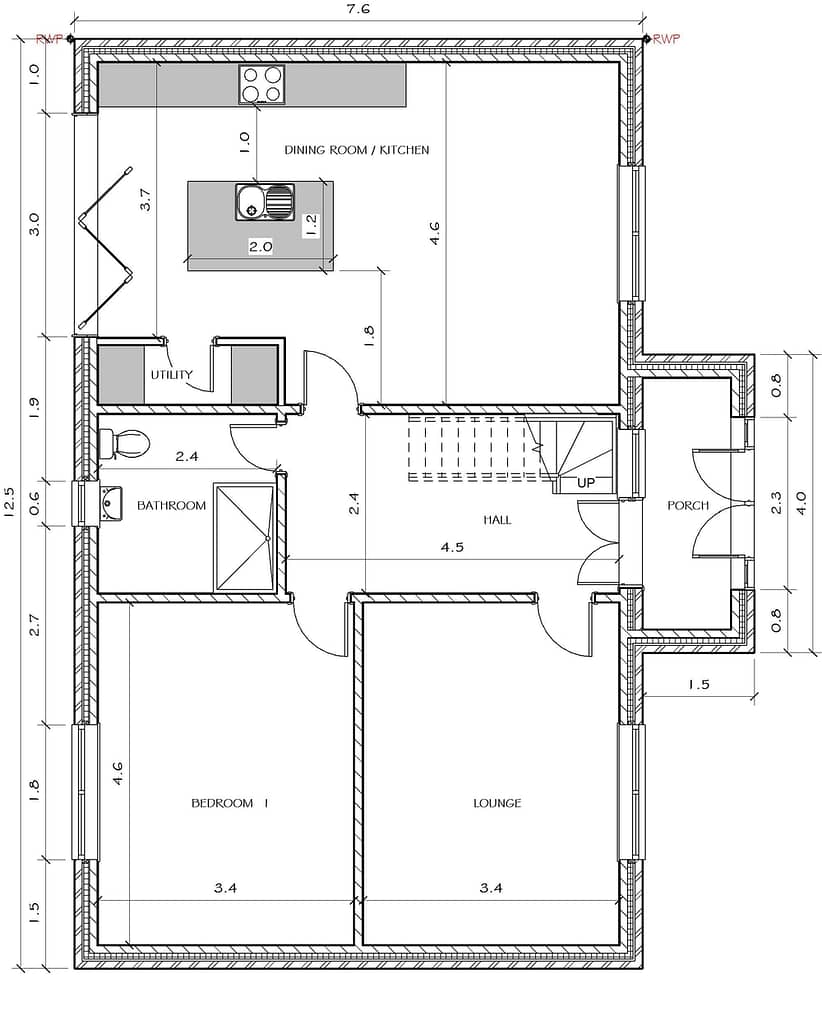 The internal and external areas of the open-plan kitchen was designed to flow and fuse as one large accessible space, allowing our client to utilise the large Bi-fold doors which open out to the garden area, perfect for their summer family gatherings and the ideal place to form the family communal area as it boosted amazing views that looked out across the open countryside. We also helped design and achieve planning permission for the external double garage that could be transformed into a gym, office, etc.
The new additional first floor has been created by raising the existing roof up by 1m. We designed the new timber floor by utilising the 2 main core loadbearing walls to support the structure above. The new first floor consists of 3No. new bedrooms with unobstructed facing views, a large bathroom with large Velux windows to capture spectacular views, and as a result has added enormous value to our client's property.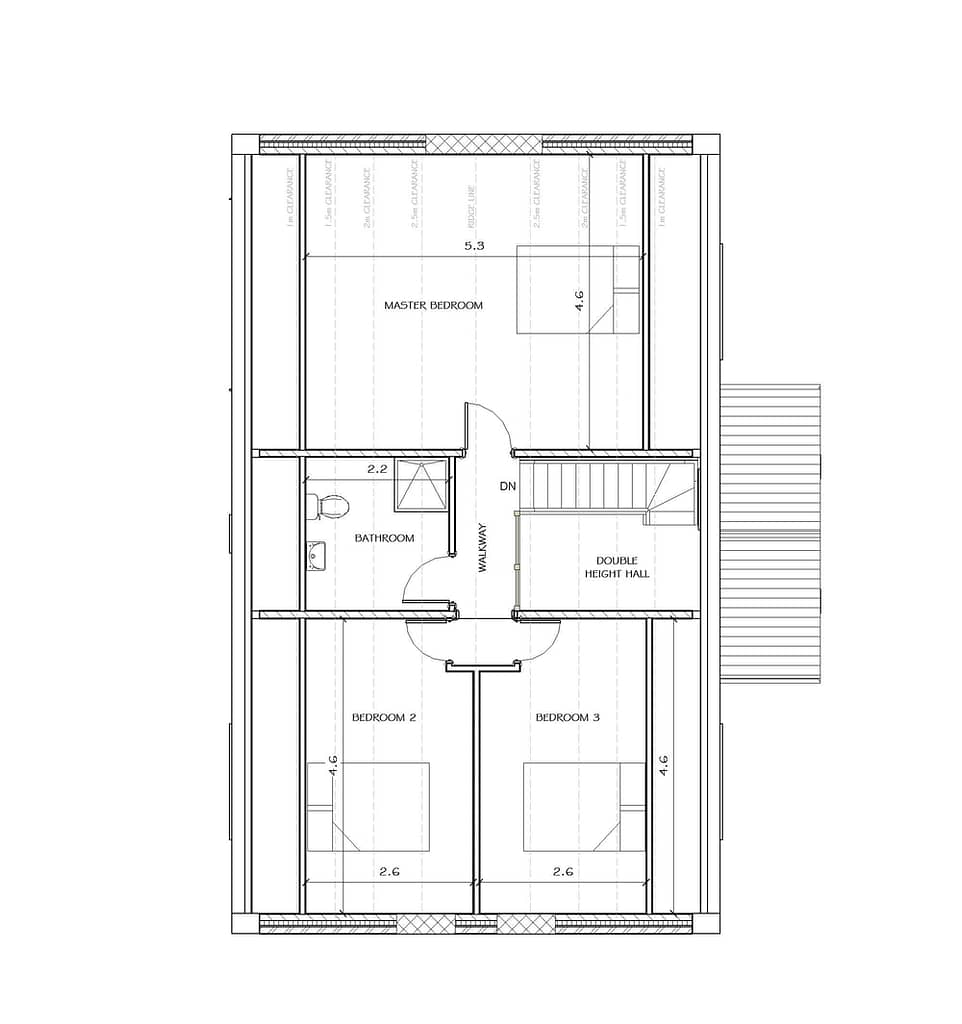 Ultimately, we are immensely proud of what we had achieved with this house, considering it was just a bungalow on a quiet estate. The plot now boasts 4 enormous bedrooms, a great lounge (Perfect for when you need a minute from the kids) a much-desired downstairs bathroom, and a grand open-plan kitchen that will keep the growing family entertained for years to come.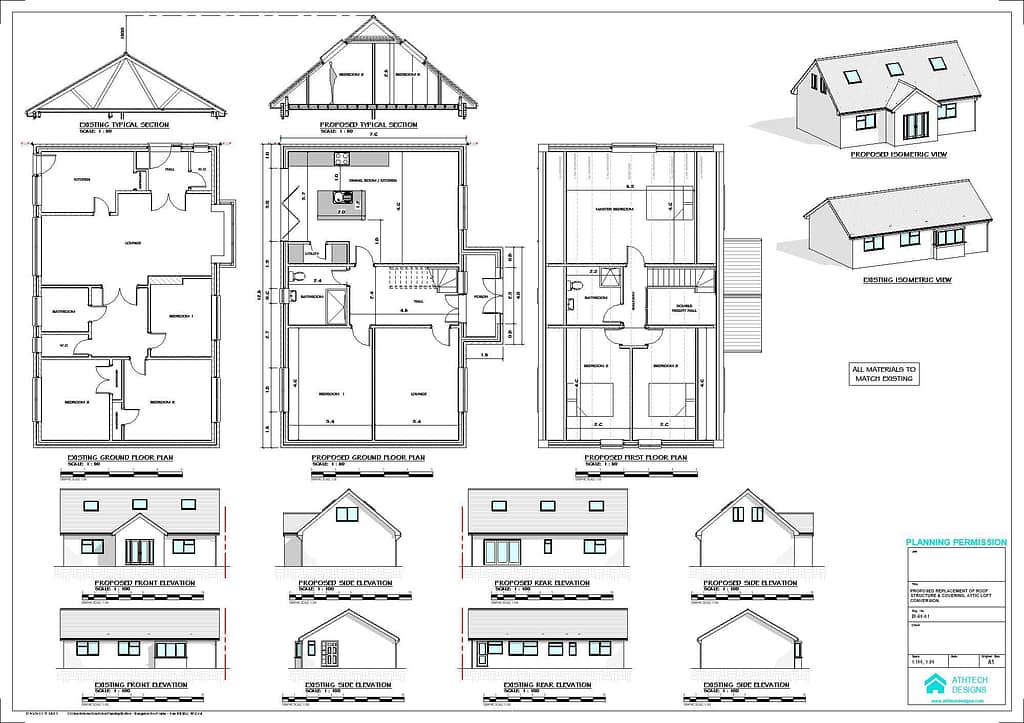 Thinking of starting your own projects? Feel free to take a look at some of our blogs:
Loft Conversions – A beginners guide
Why it's important when choosing the right Builder.
Value of Detailed Architecture Drawings.
If you have a similar project to our "Bungalow Extension" project, feel free to get in touch for a brief chat, Athtech Designs are here to help.
Email: athtechdesigns@gmail.com
Tel: 07897 595656