Athtech Designs, Wigan's Leading Structural/Architectural Designers
About us - Athtech Designs
Our background in Structural Engineering and Architectural designs allows us to provide expert advice on all aspects of construction, as well as providing technical drawings, giving you the most cost-effective solutions without compromising on quality or structural integrity.
We collaborate with consultants who have prior experience working within local authorities and town planning departments, giving us the knowledge and expertise to get your project permissions passed in record time.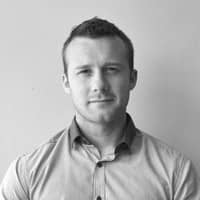 Why choose Athtech Designs?
Initially, we will ask you to send us your email, site address and a brief outline of your proposed build. We will then examine your plot online (using Google Earth) to see if what you want is structurally achievable. After this initial analysis, we will send you a quote, via email, detailing the cost of the services we provide, which will allow you to obtain Planning Permission or Building Regulation approval.
If you are happy with the quote and wish to proceed with us, we will arrange to come and complete a survey of your property. This will include taking measurements and photos of both the interior and exterior of the building so that planning drawings can be accurately drawn up.
Once we have completed the first draft of your drawings, you will be sent a link for you to review and discuss any changes you feel are necessary.
When you are happy with the completed final drawings, we will then progress onto the construction drawings and engineering calculations, so that they can be checked and approved by Building Control, ready for you to start your build.
If you are interested in using any of our services or you would like some more information, get in touch using the button below.